Do you often stress about items on a store shelf because you're wondering if you can get a product cheaper somewhere else? Stop guessing and start being a smarter shopper with a price-comparison app. You'll get a list of prices for the same product at other retailers so you'll instantly know if you're getting a good deal or not.
Once again, we've done the research for you. Read on for the inside scoop on the best price-checking apps on the market. Then, download your favorite pick and you'll be ready to hit the stores!
How They Stack Up
| | | | | |
| --- | --- | --- | --- | --- |
| APP | Barcode Scan | Powerful Search | Large Database | Local Products |
| ShopSavvy | Yes | Yes | No | Yes |
| PriceGrabber | No | Yes | Yes | Yes |
| Price.com | No | No | Yes | No |

ShopSavvy is a powerful price-comparison app that lets you scan barcodes from your phone to find product reviews and pricing. You can also choose to input your product's name in the app's search engine. Once it's found your product, ShopSavvy will pull up the cheapest local or online price for it.
The app makes sure you're current on all the latest deals and sends you alerts about price cuts, coupons and sales on the items you've recently scanned.
Best features
ShopSavvy will bring you online deals along with those you can find in local shops. The app also remembers your search history to make your browsing easier and lets you keep a wishlist of items you'd love to purchase someday.
Glaring glitches
Users complain that ShopSavvy's scanning tool has poor lighting and its database is too narrow. Also, the app is not equipped to scan  stores' private barcodes, and only works with the manufacturer's label.

If you're looking for the price-checking app that features a huge range of products and retailers, look no further than PriceGrabber. The comprehensive website, which now offers a free app for Android and Apple devices, lets you search products from a whopping 2,000 sellers.
Looking for a special gift for a special someone? Browse through the app's 27 categories for inspiration and you'll find something in every price range imaginable. You can also choose to search its mega-comprehensive database for the product you've got in mind. And, if there's a coupon for the item you want, the app will pull it up for you.
Each product is clearly marked as new, used or refurbished. Seller ratings are also instantly visible when browsing a product.
Best Features
PriceGrabber's powerful search engine and super-comprehensive database is unparalleled among price-checking apps. Users also love that the app automatically calculates the tax and shipping costs for a product when you input your ZIP code.
Glaring glitches
The app can show you seller ratings but it doesn't offer much in the way of product reviews.  If you're unsure of which brand or type of product to get, you're pretty much on your own.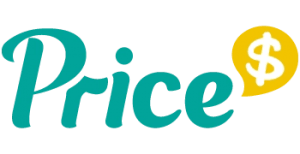 Another shopping site that's now available as a free app, Price.com offers shoppers a way to grab the best deals at all major stores. You can add the app to your share function and then shop in your favorite store's app. Then, Price.com will let you compare prices for the product you're looking at with a single click.
Best features
Price.com's Facebook Chatbot takes price comparison to a new level. Copy the URL of a product you're interested in and the Chatbot will instantly analyze billions of data points to pull up the best prices for the item, used item options, generic copycats or similar products, and coupon codes to bring your price down further.
Glaring glitches
Price.com's search tool is sorely lacking; the app will sometimes bring up products that have almost no connection to your search words. While the app does excel at searching big-name stores, it won't search for products at local shops.